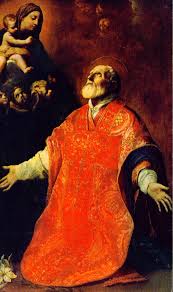 Today is the feast of Saint Philip Neri (+1595), the second Apostle of Rome, and the founder of the Oratory, whose houses are now found throughout the world (Bd. John Henry Newman brought the Oratory to England).  As you may know from my brief biography, I lived and studied at the Toronto Oratory, and owe a great debt of gratitude to Saint Philip, and the Fathers and Brothers of his Oratory.  May the joyful spirit of the great Saint of Rome, whose physical heart expanded to contain his great 'fire of charity' continue to inspire and convert many!
Two events are on the near horizon:  The first is a rally on June 1st, at from noon to 1:30 p.m. on Parliament Hill to protest the upcoming, and apparently unstoppable, 'medical assistance in dying' bill currently being 'debated'.  That is, even though the Liberals have shut down debate, so they can achieve the June 6th deadline imposed by the unelected Supreme Court.  We will soon be turning our physicians into murderers, so a protest against this insanity seems like a good idea.
And speaking of euthanasia, there is a conference the weekend after in Ottawa, from June 3rd to 5th, organized by the Canadian Physicians for Life.  The focus is health care, but is open to one and all.  The conference opens with a concert 'for life' by the Canadian composer Eric Genuis on Friday evening, and talks by a number of informative speakers, including philosopher Peter Kreeft, who will offer the keynote address at the banquet.  You can find more information here.
Sancte Philipe, ora pro nobis!