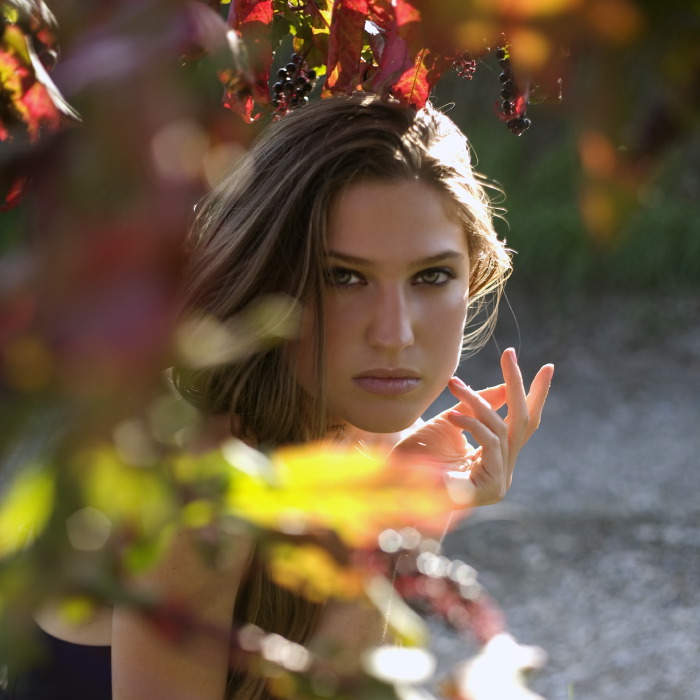 We all know the story The Emperor's New Clothes. He believed he was wearing the finest clothing in the kingdom. He was at the forefront of fashion. He would be the envy of all who saw him. All his friends and advisors told him he "looked great." There was only one problem: he was naked, and only one small child had the courage to speak out and say what the rest knew.
Thanks to TREnDS (Teens Reacting Effectively and Discovering Style), a group of teenaged girls from across the country has been speaking up in Canada since 2004. TREnDS began in Toronto when four teenage girls decided that something needed to be done in response to the growing uniformity in teen fashion and the increasing tendency to objectify young women. Along with a mentor, TREnDS was their response: a fashion and image project was born.
In 2006, TREnDS started in Ottawa and Vancouver. The dream binding them together was to discover their own individual styles and make the voice of teens heard by the fashion industry.
With the collaboration of some professionals, TREnDS is led by teens, for teens aged 13-18 and has reached thousands of women over the past 10 years through monthly and annual activities. TREnDS is a national not-for-profit organization located in five cities coast-to-coast (Vancouver, Brampton, Sarnia, Toronto, and Ottawa), funded entirely through donations and run by volunteers.
TREnDS trains young women to raise awareness among their peers about the health and safety issues associated with the media's hyper-sexualization of young women, by providing appropriate level courses, seminars, and workshops on healthy body-image, self-esteem, and beauty. According to TREnDS co-founder Shannon Hale, "It's time for us girls to dare to be different, to break out of the cookie cutter mould and create a unique sense of style that best expresses who we are as people. It's time to change the face of fashion."
Through the TREnDS Fashion Forum being held at the Sheraton Centre Toronto on Saturday, 23 May 2015, teens, their moms, female role models, and fashion experts from across the continent will be coming together to share ideas on how to influence fashion and the media's messages about what beauty, confidence, and intelligence should be. The cookie cutter image offered by the likes of Iggy Azalea, Miley Cyrus, Ariana Grande and others is limited and disappointing and so many creative girls and young women are bringing bigger and better ideas forward.
Over the past 10 years I have been bringing my daughters to the TREnDS fashions shows. The 2015 Fashion Forum, their 10th anniversary celebration, will be an event to enjoy the diversity and creativity of fashion as art and communication. The 2015 Fashion Forum is a springboard for empowering young women to turn these bigger ideas into action. I have found their events to be an effective way of discussing how to dress with my daughters without having to sound old fashioned.
As a mother I have learned that teaching our daughters how to understand their beauty and dignity as women demands a delicate education if we truly want them to really have peace in knowing who they are. I have found that the TREnDS Fashion Forums have made it easy for me to discuss the virtue of modesty with my daughters in an accessible, non-threatening way. Their Fashion Forums explore beauty both inside and out.
This year's keynote speaker is Doctor Karyn Gordon, CEO and founder of dk Leadership and career expert for Good Morning America and CityTV. I have also taken my daughters to Dr. Karyn's leadership programs over the years and I have found she knows how to help us open up deep conversations with our children.
We must help our daughters to develop elegance in their fashion. Recently Michael Hyatt, author of Platform: Get Noticed in a Noisy World, shared how he talks to his daughters about modesty on his blog (see Whatever Happened to Modesty?) He says we must show them that they are responsible for how they present themselves and how the fashion decisions we make communicate to others what we value. They must understand that if they have trouble getting into it or out of it, it is probably not a good choice. If they have to be careful when they sit down or bend over, it is probably not for them. They must understand that if people look at any part of their body before looking at their face, what they are wearing probably does not reflect their inner beauty.
We as mothers have to give our children an example in our dress, posture, and gestures. We must show our daughters that there is something more to a woman's body: that she has a soul, she is a person, and she has a personality.
I truly urge all mothers to get tickets to the TREnDS Fashion Forum so they can make their jobs easier and have a wonderful day with their daughters exploring the dignity and beauty of being a woman. Get your tickets before they run out at the TREnDS website.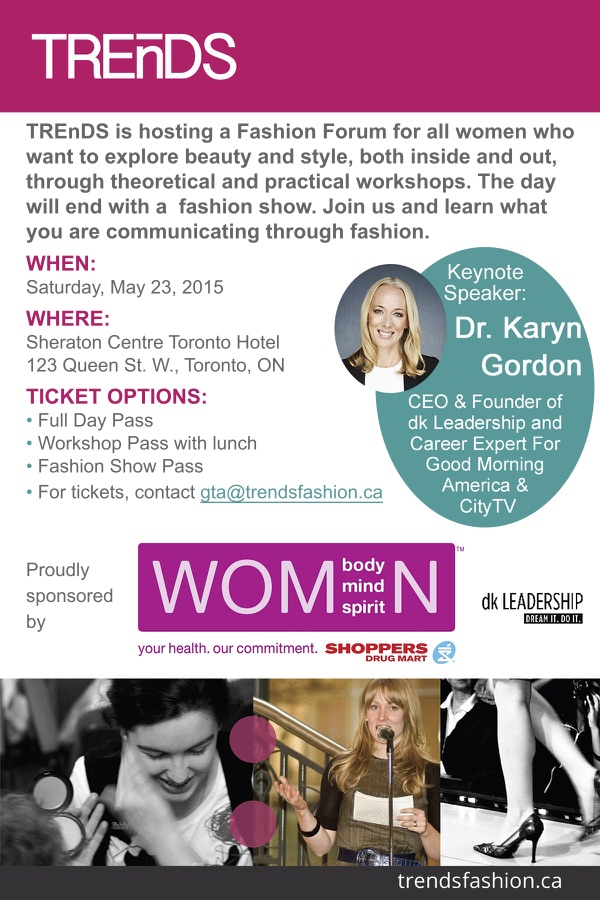 Image credit: By Lucapatrone (Own work) [CC BY-SA 3.0 (http://creativecommons.org/licenses/by-sa/3.0)], via Wikimedia Commons.