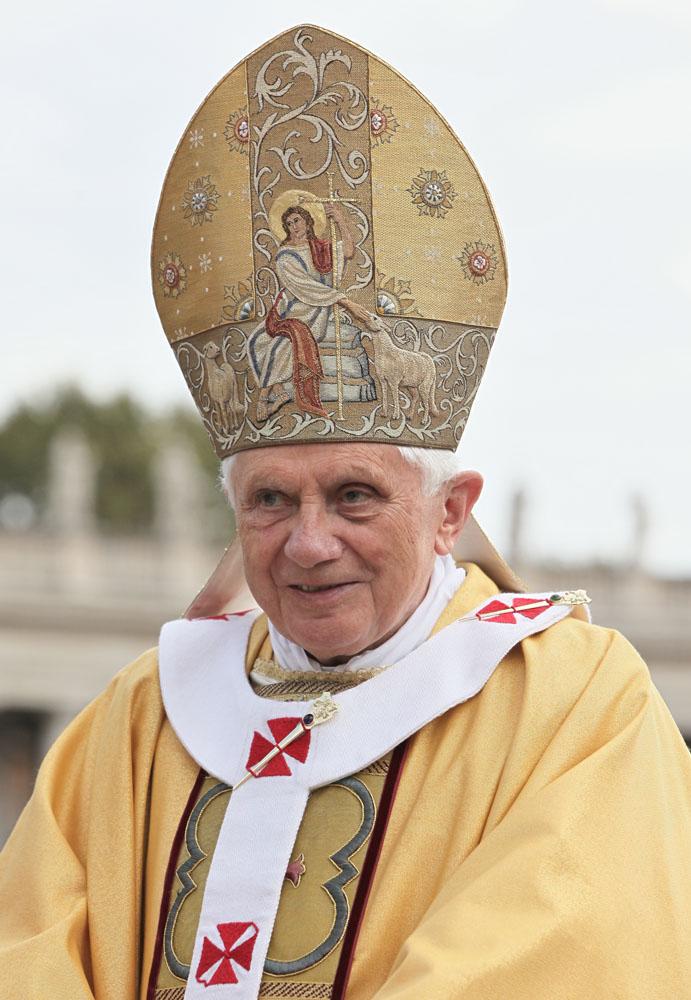 BENEDICT XVI
GENERAL AUDIENCE
Saint Peter's Square
Wednesday, 19 September 2007
Saint John Chrysostom (1)
Dear Brothers and Sisters,
This year is the 16th centenary of St John Chrysostom's death (407-2007). It can be said that John of Antioch, nicknamed "Chrysostom", that is, "golden-mouthed", because of his eloquence, is also still alive today because of his works. An anonymous copyist left in writing that "they cross the whole globe like flashes of lightening".
Chrysostom's writings also enable us, as they did the faithful of his time whom his frequent exiles deprived of his presence, to live with his books, despite his absence. This is what he himself suggested in a letter when he was in exile (To Olympias, Letter 8, 45).
He was born in about the year 349 A.D. in Antioch, Syria (today Antakya in Southern Turkey). He carried out his priestly ministry there for about 11 years, until 397, when, appointed Bishop of Constantinople, he exercised his episcopal ministry in the capital of the Empire prior to his two exiles, which succeeded one close upon the other – in 403 and 407. Let us limit ourselves today to examining the years Chrysostom spent in Antioch.
He lost his father at a tender age and lived with Anthusa, his mother, who instilled in him exquisite human sensitivity and a deep Christian faith.
After completing his elementary and advanced studies crowned by courses in philosophy and rhetoric, he had as his teacher, Libanius, a pagan and the most famous rhetorician of that time. At his school John became the greatest orator of late Greek antiquity.
He was baptized in 368 and trained for the ecclesiastical life by Bishop Meletius, who instituted him as lector in 371. This event marked Chrysostom's official entry into the ecclesiastical cursus. From 367 to 372, he attended the Asceterius, a sort of seminary in Antioch, together with a group of young men, some of whom later became Bishops, under the guidance of the exegete Diodore of Tarsus, who initiated John into the literal and grammatical exegesis characteristic of Antiochean tradition.
He then withdrew for four years to the hermits on the neighbouring Mount Silpius. He extended his retreat for a further two years, living alone in a cave under the guidance of an "old hermit". In that period, he dedicated himself unreservedly to meditating on "the laws of Christ", the Gospels and especially the Letters of Paul. Having fallen ill, he found it impossible to care for himself unaided, and therefore had to return to the Christian community in Antioch (cf. Palladius, Dialogue on the Life of St John Chrysostom, 5).
The Lord, his biographer explains, intervened with the illness at the right moment to enable John to follow his true vocation. In fact, he himself was later to write that were he to choose between the troubles of Church government and the tranquillity of monastic life, he would have preferred pastoral service a thousand times (cf. On the Priesthood, 6, 7): it was precisely to this that Chrysostom felt called.
(To continue reading, please see here).