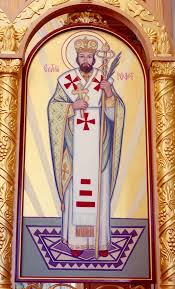 Please do feel free to join the parish of the Immaculate Conception as they celebrate the Holy Eucharist with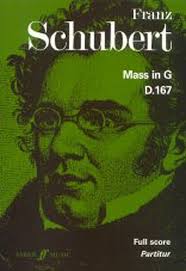 Schubert's Mass in G
Tomorrow, Sunday, November 13, 2016 at 11:00 am.
Immaculate Conception Parish
1710 Scugog St., Port Perry
The 30-member schola of Our Lady Seat of Wisdom Academy in Barry's Bay will join the Parish Sparrows Choir of over 50 choristers in singing Schubert's Mass in G at Sunday Mass. Soli Deo gloria.
PHONE: 905-985-7071
Today is also the feast of Saint Josaphat Kuntseyvch, bishop of Polotsk and martyr for the cause of unity between the East and the West.  He was instrumental in instantiating the 1596 Union of Brest, which brought many schismatical Orthodox back into union with Rome.  But this did not come easy, and there was much division and resistance, eventually culminating an uprising and the death of the good bishop, who suffered and laboured his entire life for the cause of the Church, the souls and that all may be one.