The Feast of Saint Joseph the Worker is gently inviting me to revisit the great Plenary Council of the Capuchin Order which was celebrated in Rome. Its title is very eloquent and actual too: The Grace of Working.
As a worker in the vineyard of the Lord this important plenary council prompted me ask three relevant questions: First, How can I be helped, together with my brothers, to reflect on work in its multifarious features deeply rooted in it? This aspect of course needs to be related to the swift changes which various societies are experiencing. Second, what kind of proposals are to be presented to us brothers so that, while being grounded on the Gospel and Saint Francis' charism, work can really be a healthy expression of grace? Finally, keeping in mind our identity as brothers and minors, how can we together "counter the challenges of individualism and the tendency to reduce work to a tool of mere economic profit" ? (Constitutions 78,7)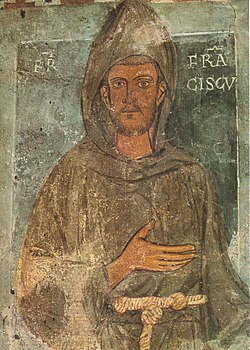 It was Saint Francis himself who came up with the idea that work is, really, a grace. In his Second Rule, the Regula Bullata (or the Approved Rule) of 1223, he said: And they should have no hesitation in making known their needs to one another. For if a mother loves and cares for her child in the flesh, a friar should certainly love and care for his spiritual brother all the more tenderly (2 Rule, 6:6). Thus, work within the Franciscan fraternity is seen as the bond which unites them more and more as brothers of one family.
Moreover, Saint Francis did not work simply for the sake of working or just to be remunerated. For the Poverello work was a holy duty as well as an apostolic task. Thanks to work Francis, together with his brothers, was to bear witness to the world of his and their Christian calling of following Jesus closely. In his Second Rule Francis said: The friars to whom God has given the grace of working should work in a spirit of faith and devotion and avoid idleness, which is the enemy of the soul, without however extinguishing the spirit of prayer and devotion, to which every temporal consideration must be subordinate" (2 Rule 5:1-2). By working devoutly, silently and with faith the brothers were to encourage the people around them to work precisely with their same spirit. Saint Clare followed Saint Francis on the same path when in her Rule she exhorted her sisters with these words: The Sisters to whom the Lord has given the grace of working should labor faithfully and devoutly after the Hour of Terce at work which pertains to honesty and the common good (Rule, 8:1). Then, Clare wisely reiterated what Saint Francis talked about in his Rule of 1223 regarding the avoidance of idleness. She said in the subsequent line: …So that in banishing idleness, the enemy of the soul, they do not extinguish the spirit of prayer and devotion, which all other things must foster (8:2).
On his end Saint Bonaventure repeats the same idea when he spoke of Saint Francis. In his Legenda Major, which with the Legenda Minor became the official biographies concerning the Franciscan Order, wrote: He taught the friars especially to avoid idleness, the root of all evil desires, and he set them an example by curbing his lower nature when it was given to revolt or laziness by practicing continual self-discipline or devoting himself to useful work (Leg. Maj., 5:6).
Lastly, Thomas of Celano, the earliest biographer of Saint Francis, narrates to us the story of the brother who avoided at all costs to beg alms and then ate much more than the others in the refectory. To him Francis said: Go your way, brother fly, for you want to eat the sweat of your brothers and to do nothing in God's work. You are like brother drone who wants to be first to eat the honey, though he does not do the work of the bees (2 Celano, 75).
In front of such a clear vision of Saint Francis on the grace of working, what proposals should be put into practice for us, Capuchin brothers?  First, we as brothers are called to take part in the work of creation. Let us not forget that work puts us in contact with ourselves, with our skills and abilities; with the brothers; with people; with the whole creation; and with the Lord (Proposal 1.4). Second, we are to learn how to work, starting from the initial formation to the whole life of the brothers. There should be an insistence on manual and domestic work as a means for interiorizing our charism (Proposal 2.7) keeping in mind that manual and domestic work makes us experience an altruistic love for the brothers, in the humility and minority of service (Proposal 2.10). The Plenary Council wisely advocates that academic specialization and degrees are to be seen as gifts to share in a spirit of fraternal service, not as acquired rights or privileges within the Order (Proposal 2:15).
Third, work is an expression of our minority which is at the service of all. Hence, The identity of the Capuchin friar is characterized by minority lived in fraternity; this becomes the criterion for the choice of our works. We are not called only to work for the poor, but above all with the poor. Let us avoid considering work as a means to personal self-promotion, in order to live always in a spirit of service (Proposal 4:18). The last proposal I want to share is that we, as Franciscan Capuchins, live from our work. Therefore, in proposal 5 we find: The first Capuchins chose to live by having recourse to begging. Today the socio-cultural and ecclesial situations in which the Order lives demand that we support ourselves from our work. Therefore we can take on, even as remunerated work, every type of activity, also outside the fraternity, that is honest and that allows us to live as minors (Proposal 5.24).
Saint Joseph, help us, by your prayers and powerful example, to be humble, generous and diligent workers as you certainly were. Amen.