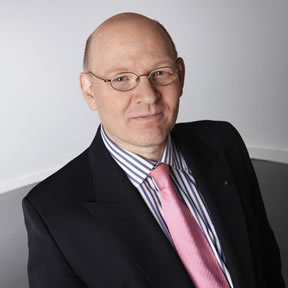 The Olympics are over, so a tale of two athletes. In 2011 America's most successful gymnast, Peter Vidmar, a man who had won more medals than any other American competing in his sport and someone who enjoyed enormous respect, was forced to step down as the chef de mission for the 2012 US Olympic team after it was revealed that he had an opinion on the same-sex marriage issue. His opinion, naturally, was that marriage was the union of one man and one woman. Various gay groups, followed by the mainstream media, made public the fact that Vidmar, a Mormon, had taken part in two demonstrations opposing same-sex marriage, and had donated $2000 to the Proposition 8 initiative in California, which enshrined marriage as a male and female entity.
Vidmar was gracious in his response, stating, "I have dedicated my life to the Olympic movement and the ideals of excellence, friendship, and respect. I wish that my personal religious beliefs would not have become a distraction from the amazing things that are happening in the Olympic movement in the United States. I simply cannot have my presence become a detriment to the US Olympic family. I hope that by stepping aside, the athletes and their stories will rightly take centre stage."
At first, he was supported by the United States Olympic Committee, with its CEO Scott Blackmun responding, "Peter is a tireless advocate for sport in this country and someone who has inspired many with his successes in the world of sport. That is why we chose him as our chef for the London Games. We respect Peter's right to religious freedom, and we understand and respect the fact that many Americans do not share his views."
But after colossal pressure, often from athletes on the periphery of the Olympic movement and certainly with nowhere close to the qualification and experience of Vidmar, Blackmun changed his tone a little. "Peter is respected the world over for his dedication and commitment to the Olympic movement and is rightly considered one of America's great Olympic champions. I believe Peter would have served our athletes well, but given the nature of this issue, I certainly respect his decision to resign. As we look toward London 2012 and the selection of Peter's replacement, we'll do so with the sole intent of showcasing America's best and brightest stars and the inspirational story that each member of our Olympic team has to share."
It was inevitable. Even though there is no evidence that Peter Vidmar had ever been anything other than friendly and supportive to gay colleagues, even though he had worked closely with athletes who were openly gay, even though he had never been abusive, rude, or lacking in warmth toward gay people, he was removed and publicly humiliated because he had a certain view, still that of the vast majority of the world's population, about marriage.
Compare this to the chef de mission of our very own Canadian Olympic team. Mark Tewksbury has won medals and was a remarkable swimmer, but was never as eminent and decorated as Vidmar. Tewksbury is a prominent advocate for gay causes, was on the Board of Directors for the 2006 World Outgames in Montreal, wrote an autobiography entitled Inside Out: Straight Talk from a Gay Jock, and is a board member of the Gay and Lesbian Athletics Foundation. He also took the role as Master of Ceremonies for a 2006 tribute to former Prime Minister Paul Martin. In 2009 Tewksbury was inducted into Canada's LGBT Human Rights Hall of Fame.
In 2010 he wrote, "With dozens of countries in the world still punishing gays and lesbians with life in prison or execution, the fact that Canada recognizes same sex marriages and protects against sexual orientation is a reason why many gays and lesbians would apply for citizenship to this country."
Perhaps Tewksbury's sexuality and support for same-sex marriage should not disqualify him from leading his country's Olympic team, even though his activism may well have made some athletes feel a little uncomfortable. They, however, unlike gay zealots north of the border, said not a word, and the media reacted as if a favourite son, a darling of their establishment, had been given a place in the sun. Two men with different views about same-sex marriage, yet one was lionized and praised, the other abused and forced to resign. No gold medal for truth and justice, but a bronze for the same old anti-family and anti-marriage story.