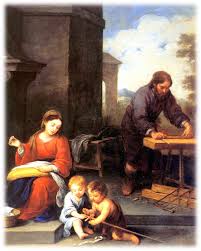 Besides commemorating the Battle of Vienna, today, September 12th, is also the memorial of the Holy Name of Mary, whose very name has been made sacred by the holiness of the woman, the very Theotokos, the Mother of God, full of grace.
Pope Innocent XI instituted this feast in 1684, in thanksgiving to the Blessed Mother for the victory at Vienna.  It was removed in the revision of the liturgical calendar after Vatican II, but placed back in by Pope Saint John Paul II in 2002.  So thank you for that, Holy Father.
And may the Virgin Mary intercede for us all, when we need her help in our own turbulent times. But as she said to Juan Diego, 'Am I not your Mother?'. So fear not, and have hope. The victory is Christ's.