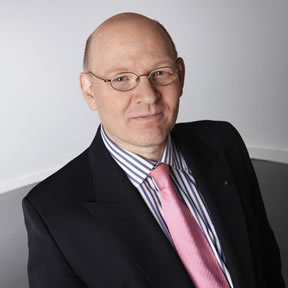 House of Bread. Bethlehem. The place where He was born. It may not have been in a stable and it was likely not in December, but what matters is less where it happened than that it happened. And it most certainly did. Magic enters the world in the form of a babe, the most innocent given to us to take away the shame of the most guilty.
I was reminded of this seven years ago when I took my wife to visit Bethlehem. It was in the middle of a war, and the tourists had long gone. We were the only non-locals in the town, and every eye was upon us. It was startling, and more than a little worrying. After touring and praying we left to return to Jerusalem and our hotel, and to do that we had to cross back through the fence and wall that separates the West Bank from the Jewish state.
We stood and waited as an elderly man argued with the young Israeli guard standing behind inches of glass and metal, insisting that even though his papers were expired he should be allowed to enter with his seven-year-old grandson. Suddenly the man told the child to lift up his shirt. There was a package duct-taped to his tiny body.
I didn't react the way I thought I would. Not fear, not panic, just incredulity that what I assumed was a suicide bomb would end my life in such a place at such a time.
It was not a bomb. The boy had a colostomy bag, and needed to go to an Israeli hospital for a check-up and some medical help. His papers were indeed invalid, but an Israeli officer intervened, wrote new passes, and the two Palestinians were taken immediately to receive exemplary treatment. A small taste of love and understanding in a town chosen by God for peace, used by man for war.
How, then, to regard Christmas? Easter is the central festival in the Christian calendar, and the commercialization of Christmas has been luridly sordid and largely successful. But we do not have to surrender to the nastiness. This is still the time when we remember the world changing. Nothing, nobody, nowhere would be the same ever again.
It's the supreme irony, the pristine paradox, of almighty power manifest as consummate weakness. God who could change everything opts to make Himself like us, with all the consequent pains, terrors, and suffering. It's the leap of empathy and love that is impossible for other faiths to understand, let alone embrace. Why would God put Himself at risk? Why would He degrade Himself? First, He does not see it as degradation to become one of the creatures He loves so much; second, the risk is part of being human, and this is God telling us that after sending prophets, monarchs, and miracles, the final grand, great gesture is the gift of His very Son. Please remember the great symphony of God's love for us this Christmas season.
Please remember Croatia as well. This courageous, intensely Catholic, and faithful little nation voted overwhelmingly in November to confirm marriage as the union of one man and one woman. This was in spite of enormous amounts of money and activists flooding the country in an attempt to sway the vote. Croatia is ruled by former Communists who, along with the chattering classes, have condemned the results of the referendum and are still doing all they can to ignore or reverse the democratic decision.
Croatia joined the European Community earlier in the year and it can expect enormous economic and political pressure—blackmail, really—from the EU and the United States to destroy real marriage and advance the cause of same-sex marriage. The same will occur to every country in Europe, Africa, and Asia that refuses to drift with the western, secular, ultra-liberal tide of moral relativism. We must stand by and with these victims of bullying.
Already, various websites have placed swastikas on Croatian flags and labeled the country as fascist. Some of the news reports of what happened have been obscenely inaccurate and misleading. But Croatia has faced worse in the past, and God willing will survive this current onslaught. A joyous Christmastide to the people of Croatia, who have followed, obeyed, and loved Christ this past year.