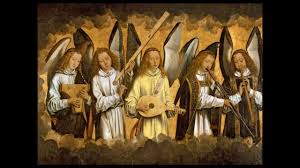 NEW SINGING OPPORTUNITY!
Children ages 8 and up are invited to sing in a new youth choir at St. Mary's Cathedral in Kingston, Ontario, beginning this month.
The Cathedral Youth Singers is under the direction of dynamic and accomplished choral conductor Jeffrey Moellman.
A wonderful opportunity to explore a rich tradition of music and learn about singing in a fun and supportive group setting!
Rehearsals at St. Mary's Parish Centre (corner of Brock and Clergy Streets) on Thursdays, 4:30 to 6:00pm, beginning on January 17.
Call or e-mail for details: