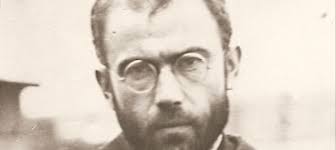 I am here at the Leonardo da Vinci airport in Rome, waiting for my (delayed) flight back to Toronto and, well, back to life as it was. Or perhaps not. Bilbo was not quite the same hobbit after his journey, whose tale Tolkein subtitled 'There and Back Again', with the implicit emphasis that the hobbit had changed when he arrived 'back again'. It is an odd feeling, to be away for weeks, in cultures and ways of living that are so different; but fear not, gentle reader, I will write to expunge some of what disorientation I feel.
In the wake of the McCarrick scandal (for whatever sin or guilt was on the former-cardinal's part, even the accusations have caused 'scandal'), there are numerous calls on the conservative side for lay-oversight of accused bishops. This won't work, for various reasons, the primary of which is that bishops are not meant to be subject to lay-people, not secular courts, at least, not qua bishops. We should recall that Saint Thomas a Becket died for this principle, and one need not wonder much how quickly such a lay-appointed body would get out of control. Quit custodiet ipsos custos? Who, indeed, will guard the guardians?
Let us not forget that these scandals are primarily failures of in the moral, not legal, sphere, residing deep within the psyche, or soul, of the individual; hence, their secrecy, hiddenness, as well as all the obfuscation involved. As one author wrote recently, which I might summarize by paraphrasing Pascal: without faith, no oversight is possible; and with faith, none is needed.
What is needed is a deep moral reform of the Church in her head and members, a constant refrain, from Saint Paul, Christ, well, now that I think of it, all the way back to the garden of Eden. We have had too much of complacency and just-getting-along-to-get-along, and now well past time to draw borders and lines in the sand, making clear where we stand. Ambiguity is not a hallmark of theology, nor of much of the moral life either. Shout the truth from the housetops; but, more importantly, live it out ourselves.
And on that note, a blessed memorial of Saint Maximilian Kolbe, who did both of those things in high order, proclaim the truth and live it, and it was his life of deep prayer and holiness that allowed him to stand up and make the offer to stand in place of a married prisoner, Franciszek Gajowniczdek, condemned to die (who went on to live through the war, and who was present at Kolbe's canonization). I don't think Saint Maximilian's response to the current crisis in the Church would be yet-another oversight panel, but a deep, moral conversion, through the graces of the Immaculata, to whom he had not a sentimental, passing affectivity, but a deep, chivalrous devotion. Like any knight, he would do what his Lady asked, even unto death itself.
Fitting that the Saint's day should fall on the Vigil of the Assumption, for his devotion to Mary was legendary, something we should all foster in ourselves.  So a blessed solemnity also!
I will more to write on my travels and travails, so please do stay tuned.
And be assured of my prayers on this last leg of the pilgrimage…