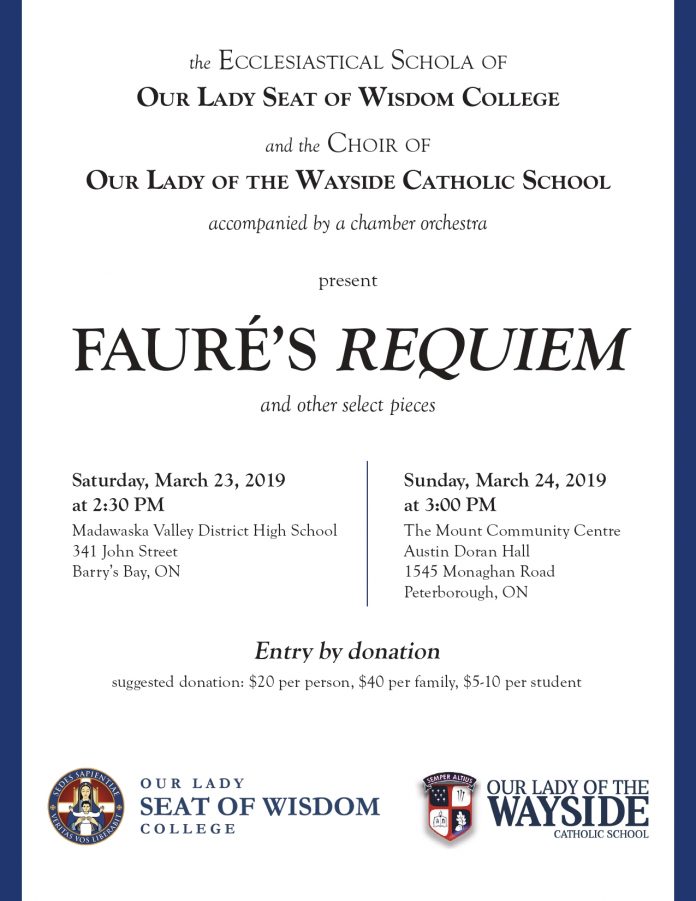 The Ecclesiastical Schola of Our Lady Seat of Wisdom College, in conjunction with Our Lady of the Wayside School accompanied by a chamber orchestra, are presenting Gabriel Faure's hauntingly beautiful Requiem, completed in 1900 and which, as the composer himself confessed, is 'dominated from beginning to end by a very human feeling of faith in eternal rest'. A truly beautiful way to spend at hour of a Lenten Sunday.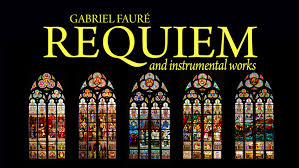 There are two performances:
Saturday, March 23rd, at 2:30 p.m., at the Madawaska Valley High School, 341 John St., Barry's Bay, ON.
And Sunday, March 24th, at 3:00 p.m., The Mount Community Centre, Austin Doran Hall, 1545 Monaghan Road, Peterborough, ON.
Entrance is by donation (suggest $20 for adults, $5-10 for students).