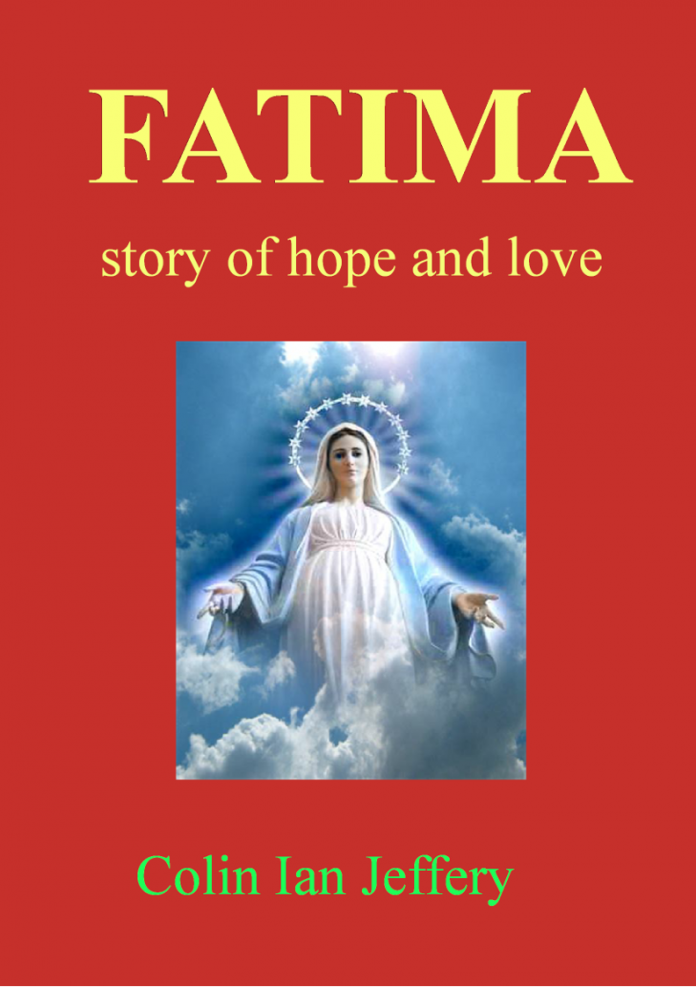 REVIEW by Reverend Dr. Paul James Dunn:  Fatima – story of hope and love — by Colin Ian Jeffery
ISBN: 9781985631670
Paperback  £4.17   Amazon  or any good bookshop (to find the book on Amazon type Colin Ian Jeffery.
On the 13 May, 1917, the Blessed Virgin Mary visited three shepherd children tending sheep near the village of Fatima, in Portugal. There were six visitations over a period of six months concluding with 'the Great Miracle,' witnessed by an estimated crowd of over 300,000 at noon on October 13, 1917. The story of Fatima is one of love and hope, and is second in Christian history to the story of the life, death and resurrection of the Lord Jesus Christ. The importance of Fatima and the message for Mankind cannot be under estimated. The Blessed Virgin Mary came to earth to speak with three little seers, Francisco, his sister Jacinta, and their cousin Lucia, and her message was one of love and salvation.
Appearing to the children, the Blessed Virgin told them she had been sent by God with a message for every man, woman and child. And she came at a time when civilisation was being torn asunder by a most horrendous war that was killing millions (The First World War, 1914-17), and bloody uprisings, riots and bloody street violence. She promised Heaven would grant peace to the world if her request for prayer, reparation and consecration was heard and obeyed. This is the awesome glorious story of Fatima.