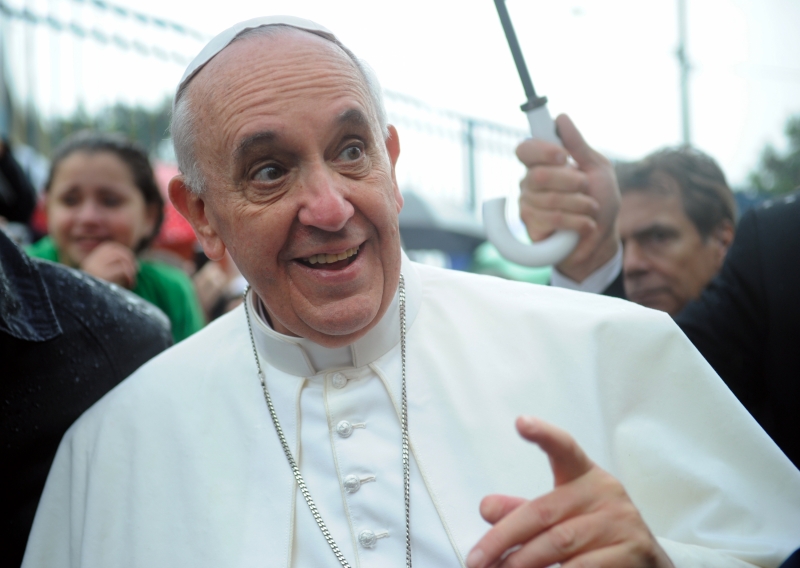 16. The clearest proof of the reliability of Christ's love is to be found in his dying for our sake. If laying down one's life for one's friends is the greatest proof of love (cf. Jn 15:13), Jesus offered his own life for all, even for his enemies, to transform their hearts. This explains why the evangelists could see the hour of Christ's crucifixion as the culmination of the gaze of faith; in that hour the depth and breadth of God's love shone forth. It was then that Saint John offered his solemn testimony, as together with the Mother of Jesus he gazed upon the pierced one (cf. Jn 19:37): "He who saw this has borne witness, so that you also may believe. His testimony is true, and he knows that he tells the truth" (Jn 19:35). In Dostoevsky's The Idiot, Prince Myshkin sees a painting by Hans Holbein the Younger depicting Christ dead in the tomb and says: "Looking at that painting might cause one to lose his faith" (Part II, IV). The painting is a gruesome portrayal of the destructive effects of death on Christ's body. Yet it is precisely in contemplating Jesus' death that faith grows stronger and receives a dazzling light; then it is revealed as faith in Christ's steadfast love for us, a love capable of embracing death to bring us salvation. This love, which did not recoil before death in order to show its depth, is something I can believe in; Christ's total self-gift overcomes every suspicion and enables me to entrust myself to him completely.
17. Christ's death discloses the utter reliability of God's love above all in the light of his resurrection. As the risen one, Christ is the trustworthy witness, deserving of faith (cf. Rev 1:5; Heb 2:17), and a solid support for our faith. "If Christ has not been raised, your faith is futile," says Saint Paul (1 Cor 15:17). Had the Father's love not caused Jesus to rise from the dead, had it not been able to restore his body to life, then it would not be a completely reliable love, capable of illuminating also the gloom of death. When Saint Paul describes his new life in Christ, he speaks of "faith in the Son of God, who loved me and gave himself for me" (Gal 2:20). Clearly, this "faith in the Son of God" means Paul's faith in Jesus, but it also presumes that Jesus himself is worthy of faith, based not only on his having loved us even unto death but also on his divine sonship. Precisely because Jesus is the Son, because he is absolutely grounded in the Father, he was able to conquer death and make the fullness of life shine forth. Our culture has lost its sense of God's tangible presence and activity in our world. We think that God is to be found in the beyond, on another level of reality, far removed from our everyday relationships. But if this were the case, if God could not act in the world, his love would not be truly powerful, truly real, and thus not even true, a love capable of delivering the bliss that it promises. It would make no difference at all whether we believed in him or not. Christians, on the contrary, profess their faith in God's tangible and powerful love which really does act in history and determines its final destiny: a love that can be encountered, a love fully revealed in Christ's passion, death, and resurrection.
18. This fullness which Jesus brings to faith has another decisive aspect. In faith, Christ is not simply the one in whom we believe, the supreme manifestation of God's love; he is also the one with whom we are united precisely in order to believe. Faith does not merely gaze at Jesus, but sees things as Jesus himself sees them, with his own eyes: it is a participation in his way of seeing. In many areas in our lives we trust others who know more than we do. We trust the architect who builds our home, the pharmacist who gives us medicine for healing, the lawyer who defends us in court. We also need someone trustworthy and knowledgeable where God is concerned. Jesus, the Son of God, is the one who makes God known to us (cf. Jn 1:18). Christ's life, his way of knowing the Father and living in complete and constant relationship with him, opens up new and inviting vistas for human experience. Saint John brings out the importance of a personal relationship with Jesus for our faith by using various forms of the verb "to believe." In addition to "believing that" what Jesus tells us is true, John also speaks of "believing" Jesus and "believing in" Jesus. We "believe" Jesus when we accept his word, his testimony, because he is truthful. We "believe in" Jesus when we personally welcome him into our lives and journey toward him, clinging to him in love and following in his footsteps along the way.
To enable us to know, accept and follow him, the Son of God took on our flesh. In this way he also saw the Father humanly, within the setting of a journey unfolding in time. Christian faith is faith in the incarnation of the Word and his bodily resurrection; it is faith in a God who is so close to us that he entered our human history. Far from divorcing us from reality, our faith in the Son of God made man in Jesus of Nazareth enables us to grasp reality's deepest meaning and to see how much God loves this world and is constantly guiding it toward himself. This leads us, as Christians, to live our lives in this world with ever greater commitment and intensity.
© Libreria Editrice Vaticana © Life Ethics Information Centre 2014
Photo credit: By Tânia Rêgo/ABr (Agência Brasil) [CC-BY-3.0-br (http://creativecommons.org/licenses/by/3.0/br/deed.en)], via Wikimedia Commons.