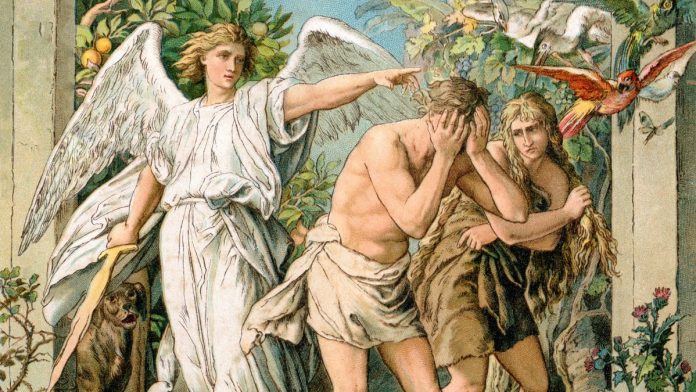 (A helpful meditation from parish priest Father Robert Weaver. I couldn't help but just add as an intro that I'm intrigued by the three people put on the list of those we might like to meet. I'm not sure they'd be my top three – or, if they were, they would not be for reasons of adulation, but rather a chance to, shall we say, dialogue on some of their untoward decisions. Anon, read on, and benefit from the sage advice of one on the front lines…Ed.)
If you could meet anyone in the world alive today, who would it be? Pope Francis?  Spacecraft investor Elon Musk? Tennis legend Serena Williams? Facebook CEO Mark Zuckerberg? According to the Six Degrees of Separation theory, such a meeting is really not that difficult, as this theory proposes that anybody in the world can meet anybody else in the world with six or even fewer mutual connections between them.1
For instance, say you want to meet retired hockey superstar Wayne Gretzky.  Well, you know someone, who knows someone, who knows someone, and so forth, who knows Wayne Gretzky.  Clearly, the human family, currently consisting of about 8 billion people around the world,  is very much interconnected. Now, as intriguing as this theory might seem, it is only a mere reflection of how spiritually interconnected humanity always has been and still is, and this really comes out in today's 2nd reading, taken from St. Paul's letter to the Romans (5.12-19).
Paul explains that "[j]ust as sin came into the world through one man, and death came through sin, so death spread to all people, because all have sinned" (v. 12). This is linked to our first reading, taken from the Book of Genesis (2.7-9, 16-18, 25; 3.1-7) and which describes how our first parents, Adam and Eve, gave in to temptation and ate from the tree of the knowledge of good and evil.
When Adam and Eve turned away from God this dragged generation after generation of people into ongoing trials and it disrupted our relationship with God, with each other and with all of creation.
This disruption, passed down through the ages to the present, is what we know as original sin and it reveals how profoundly interconnected we are with each other.  By giving in to Satan's temptation, Adam and Eve committed a personal sin which deprived them of their innocence and it is this fallen state, this loss of original holiness, that the rest of humanity has inherited by means of original sin. Original sin is something we contract or inherit rather than commit. 2, 3
When I hear or read about Adam and Eve, just as we do today, I experience a bit of sadness. They had it all, living in a state of purity and joy and then they "blew it", they really "messed up."  They must have felt terrible when they realized what they had done by eating that fruit.  So terrible, in fact, that they tried to hide from the Lord God (Gen 3:8).
All, however, was not lost, for as St. Paul tells us today, "…just as one man's trespass led to condemnation for all people, so one man's act of righteousness leads to justification and life for all people" (Romans 5:18). And we know that the one man whose act of righteousness leads us into a joyous relationship with God is none other than Our Lord and Savior Jesus Christ, true God and true man, and whose saving Death on the Cross gave us the pathway to eternal salvation.
When Jesus Christ, the new Adam whose humanity is joined to ours, gave Himself over to the ultimate sacrifice through crucifixion then we were made righteous before God.  His selfless union with the Father reversed the selfish disobedience of Adam and so we have an opportunity to be in paradise once again, only this time it lasts forever (Romans 5:19)!
This powerful and joyful connection we have with God and each other through Jesus Christ is breathtaking! Now when we reflect upon how we are connected to God through Jesus Christ's humanity, we know that this connection is particularly profound in the Blessed Virgin Mary.
Mary is like us, a creature of God and a human person, and yet it was Mary who carried Jesus in her womb and supplied all of the genetic material for His human body.  It was through Mary that, as Scripture says, Jesus "…descended from [King] David according to the flesh…" (Rom 1:3).4
As a human person, Mary was redeemed by the grace of Her Son Jesus just like the rest of us, but when we consider this intimate mother-son relationship between Mary and Jesus it is truly fitting that Mary experienced God's grace in way that is unique to her – Mary is our spiritual mother who leads the way for the rest of us.
For instance, consider Mary's Immaculate Conception. Unlike all other human persons, Mary did not inherit original sin at the moment of her conception.5 But let us not think that God forgot about us, for we too are freed from original sin when we are baptized. So, a grace that Mary received in advance we have access to through the holy sacrament of Baptism.
Through God's grace, "Mary remained free of every personal sin her whole life long." 6 Thus, she remained faithful to her sacred mission throughout her earthly life.  Likewise, we are called to be mission-oriented disciples of Jesus every day of our earthly lives.
This call to be mission-oriented disciples of Jesus flows from our Baptism, which, as I said, wipes out original sin and turns us back toward God. And yet our weakness and tendency to do evil remains in us and so God summons us to spiritual battle, for we know that Satan is alive and busy trying to lead souls away from salvation and into damnation.  Thus, Lent is the season of focus on this spiritual battle, as we journey with Our Lord toward Easter and help others journey with Him as well.7
We do this through the holy practices of prayer, fasting, and almsgiving and yet despite all this we know we are still prone to weakness, to sin. This is why the holy Sacrament of Confession is so vital, for it is in this sacrament that we experience the healing forgiveness and power of the Risen Lord Jesus in a very profound way.
It is helpful to recall the origin of Confession. St. John tells us that on the first Easter Sunday evening the Risen Lord Jesus appeared to His apostles. He breathed on them and said, "Receive the Holy Spirit.  If you forgive the sins of any, they are forgiven them; if you retain the sins of any, they are retained" (20:22b-23).
This is one of only two times in the Scriptures that God breathes into human beings.  The other time is in today's 1st reading from Genesis, when, at the dawn of creation, God breathes the life of a soul into Adam (Gen 2:7).  And then much later Jesus breathed His life into the apostles so that they and their successors – bishops and priests, could extend His saving mercy through the sacrament of Confession.8
When still alive, St. Pope John Paul II explained that through Confession we are reconciled with God, with others, with ourselves, and with all of creation! 9 This is amazing, as the healing power of Confession points us back to the dawn of creation when Adam and Eve, before sinning, lived in harmony with God and all of creation, including themselves.
More importantly, Confession points us forward to, and prepares us for, eternal salvation, in which God will wipe away every tear from our eyes and we will praise Him forever (Rev. 7:17). So, as we engage in spiritual warfare this Lent, let us incorporate Confession into our battle plan, knowing that through God's mercy we are drawn ever closer to Him – the One who, after creating everything that exists, looked around and found it so very good (Gen 1:31).  Let us rejoice and be glad, for His great love and mercy endure forever!
Sources
1 Source:  https://exploringyourmind.com/the-six-degrees-of-separation-theory/ (Retrieved February 20th, 2023).
2 Ignatian Catholic Study Bible – New Testament, p. 264.
3 Catechism of the Catholic Church.  404.
4 Source:  https://www.catholic.com/tract/mary-mother-of-god (Retrieved February 22, 2023).
5 Catechism of the Catholic Church. 491.
6 Ibid., 493.
7 Brant Pitre.  The Mass Readings Explained.  First Sunday in Lent:  Year A (Part one), pp. 11-13.
8 Source:  http://catholicstraightanswers.com/why-go-to-confession/ (Retrieved February 22, 2023).
9 Ibid.