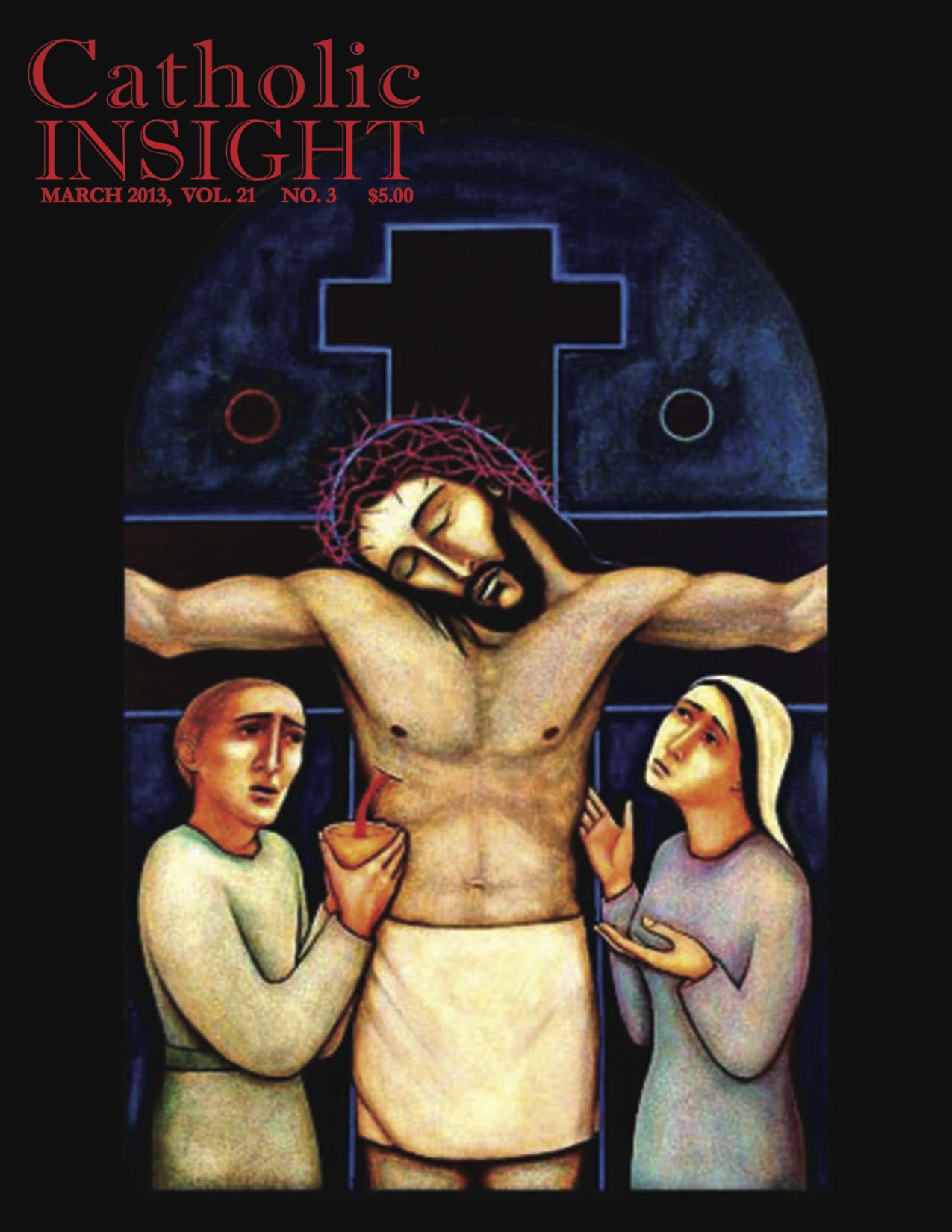 Our March artist, Michael D. O'Brien, was born in Ottawa in 1948 and is internationally renowned as the author of twenty books, notably the novel Father Elijah and eight other novels, which have been translated into twelve languages and widely reviewed in both secular and religious media in North America and Europe.
Several of his non-fiˆction books have been published by Justin Press. His most recent is: Arriving Where We Started: faith and culture in the Post-modernist Age. O'Brien's essays on faith and culture have appeared in international journals such as Communio, Catholic World Report, Catholic Dossier, Inside the Vatican, The Chesterton Review and others. For seven years he was the editor of the Catholic family magazine, Nazareth Journal.
Since 1970 he has also worked as a professional artist and has had numerous exhibits across North America. Since 1976 he has painted religious imagery exclusively, a fiˆeld that ranges from liturgical commissions to visual re"flections on the meaning of the human person. His paintings hang in churches, monasteries, universities, community collections, and private collections in Canada, the US, England, Germany, Italy, Australia, and Africa.
Michael O'Brien lives near Combermere, Ontario. He and his wife Sheila have six children and a growing clan of grandchildren.
In Michael's words:
"In an image-saturated era of history, the human mind is at risk of addiction to high-power visual stimuli, consumed in vast quantity and with incessant shifting of focus. The brain attempts to prevent mental overload by creating a barrier of detachment and insensitivity, with the resulting loss of ability to invest time, silence, and stillness before the phenomenon of a work of art. Even so, authentic art—the true, the beautiful, and the good—is a spiritual language that may yet come to our rescue. Such art 'speaks' in a form that touches the imagination through the visual sense, evoking wonder at a profound level. It may thus bring about clear reflection on the meaning and purpose of things. It may even lead, in its highest forms, to reverence and worship. The vital function of the arts in man's life consists not only in contemplation of the created world; above all, through the arts the contemplation of the metaphysical and eternal is evoked. It is neither decoration nor didacticism. It embodies living truth in beautiful forms."