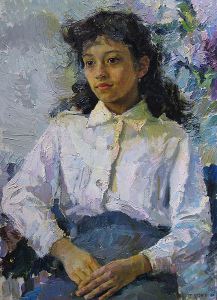 The Toronto Public Health office (TPH) has developed a series of resources for the (public) Toronto District School Board teachers to assist them in implementing the Ontario Ministry of Education's Sexual Health Curriculum. The information consists of lesson plans and YouTube videos and all are available online. Thank you to Lou Iacobelli at Everyday For Life Canada for first alerting concerned citizens about this latest attack on our children.
Here is a quick overview of the TPH Sexual Health website. Public health nurses (PHN) give advice to teachers and demonstrate how to address issues in a classroom setting.
In the Grade 4-6 curriculum, the PHN addresses questions such as when it's okay to have sex and explains oral sex as performed on a man. On the question of when is a good time to have sex, the PHN advises the young children that "it's healthier to wait until your late teens."
The guide for Grade 5-6 includes information on bodily changes that occur in this age group. The written information and accompanying diagrams of the reproductive organs is given with clear explanations—but also statements such as the following: "Exploring their body by touching or masturbating is something that many people (all ages and genders) do and find pleasurable." Or this: "Breasts can also be a source of sexual pleasure for the woman and for her partner."
In the older grades, teachers are advised how to demonstrate putting on a condom. There are examples of case studies to discuss the effectiveness of different types of birth control, having sex for the first time, as well as where to get free contraception and other sexual information. "Starting in Grade 7, it is important that students know where they can go to speak to health professionals about private sexual matters. Some may go to their family doctor but many are reluctant to do this because they are worried their parent(s) or guardians(s) may find out."
There are discussions about how to stop abuse against gay students (and it's good to address this form of bullying) but the curriculum supports an alternative definition of family. A video by a PHN refers to "families that are made up of other than heterosexual."
In the matter of abortion, teachers are counselled to tell their students that it is legal, accessible, and a private choice. Students are provided with information about obtaining abortions without parental consent.
The Toronto Public Health curriculum support reduces sex and sexuality to function and self-gratification. The role of the parent in their children's sexual development is minimized. The Public Health Department and the school system are seen as the primary sources of support for children's questions and concerns. Different beliefs and values that children may have at home are largely ignored and chastity is not discussed. In matters of sexuality, the PHNs, and by extension the teachers, deliver the facts and mechanics of sex without any regard to the children's home environment.
Children are naturally curious about their bodies. By their pre-teens they begin to develop an awkward fascination with sexuality. That's a normal part of growing up and their questions and concerns have to be addressed in a calm, thoughtful manner that doesn't make them feel ashamed. A problem in this Internet era is that since young children are adept at navigating the web, it is so much easier to feed their curiosity and develop a harmful attitude toward sex and sexuality and their parents are none the wiser.
Lest anyone think this doesn't affect them because their children are not students in the Toronto Public School Board, think again. All of the information—videos, advice to teachers, curriculum resources–is available online. That means they're available to anyone, anywhere, including your internet-savvy kids.
As a mother of eight children, three of whom are still pre-teens and teenagers, what I read online was distressing. The Toronto Public Health website, which is similar to initiatives by the World Health Organization and Planned Parenthood among others, has successfully eliminated Christian values and morals from human sexuality.
As parents and concerned citizens we can officially object through letter-writing campaigns and petitions, but realistically, that won't solve the problem. We have to empower our children at home so that they won't be deceived by secular sexual attitudes and we have to do this in a non-threatening, loving way.
This is a further attack on our Catholic Christian families and I'm just as sickened as you are. In our family, we have tried to be open about the children's sexuality-related concerns. Sometimes, the children have felt more comfortable talking to their dad; sometimes they come to me. We continue to make mistakes in our approach because we're human, but over the years, our children have usually felt comfortable enough to eventually talk to us.
Here are some things we can do to combat the culture of over-sexualization:
Be present to your children. Assure them that they can talk to you about uncomfortable subjects.
Know their friends and their friends' parents.
Especially for younger children, know what they're looking at online. Install parental controls on the computers they use and check their viewing history frequently. Know what they're watching on TV.
There are many good resources for addressing the topic of sexuality. The Theology of the Body series has been interpreted in user-friendly ways so that it can be taught to different age groups.
Instill a loving, considerate relationship among family members that is based on the two great commandments: loving God and loving our neighbour as ourself. Children won't develop a healthy sense of their sexuality through rules and regulations. They need to know that they are loved by God and by their family and they need to learn how to love themselves so that they can give love.
Emphasize chastity, modesty, self-control.
Pray.
We are constantly in a battle with the world that sees sexuality as self-centered, functional, and completely removed from religious values and morals. With the proliferation of readily available resources, we have to be on our guard for the sake of our children and our families. It's up to parents and other concerned individuals to defend and teach the dignity of sexuality and sexual love as a sacred and life-affirming gift between a married man and woman.
Photo credit: Tatiana Vladimirovna Gorb [CC-BY-SA-3.0 (http://creativecommons.org/licenses/by-sa/3.0)], via Wikimedia Commons