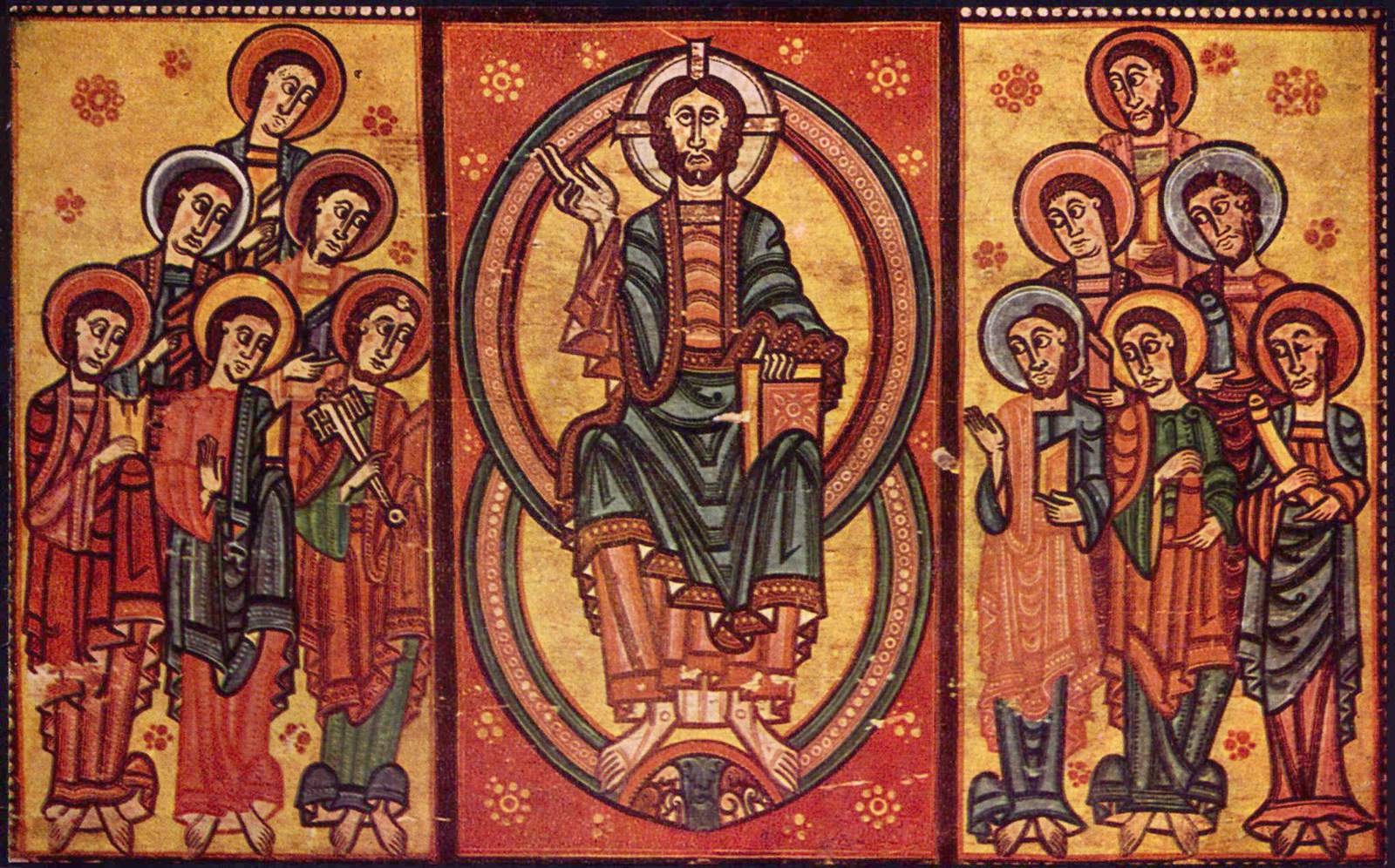 Before 1969, Septuagesima Sunday was observed in the Roman Rite of the Catholic Church. According to fisheaters.com, the three Sundays that comprise this short season are named for their distance to Easter and are as follows:
Septuagesima Sunday which lends its name to the entire season is approximately seventy days before Easter. Seventy days represents the seventy years that the Jewish people of the ancient kingdom of Judah were held captive in Babylon.
Sexagesima, or the second Sunday of Septuagesima, comes about sixty days before Easter.
The third Sunday, Quinquagesima, is approximately fifty days before Easter.
In the year 2015, the first Sunday of Septuagesima was on 1 February. Sexagesima falls on Sunday, 8 February, and the third Sunday, Quinquagesima, is on 15 February.
Since 1969, the Sundays of Septuagesima have been omitted from the Roman Rite although they are still observed in the Traditional Latin Mass. In the Extraordinary Form Mass, neither the Alleluia nor the Gloria are sung as a reminder of the somberness of this season; they will return at the Easter Vigil. The priests wear purple vestments because of the importance of penance during Septuagesima Sunday.
The three Sundays of Septuagesima are an opportunity for sobriety, not in the sense that we abstain from alcohol (although you can choose to do that) but in the sense that we become more serious about the way in which we approach Lent. But long faces are not welcome because Jesus instructed us not to look dismal like the hypocrites when they fast (cf. Mt 6:16). Although at this time we become more aware of a heightening sense of penance and somberness, we can be joyful and confident that our preparation for Lenten prayer, penance, and sacrifice will be pleasing to the Lord if we observe them with a sincere heart. The Sundays of Septuagesima also help us to grow in temperance,  the virtue that controls our passions and desires for gluttony, lust, and anger.
While it is no longer obligatory to observe the three Sundays in the Roman Rite, I was excited to rediscover this time of  pre-Lenten preparation because I am a person who is often unprepared and surprised by the beginning of Lent. How many times has Ash Wednesday arrived and I have felt completely unready? How many times have I not considered what food I will give up, in what ways I will share my material wealth and talents, and how I will deepen my prayer life in order to benefit the most from the Lenten season?
If we are serious about observing a good Lent, the season of Septuagesima Sunday is invaluable. We have time to really think about our preparation. Two years ago, I decided to give up my beloved dark chocolate habit for Lent. While I somehow managed to keep my promise, my family suffered as a result of my near-fanatical determination. For the sake of peace in my family, I can't do that again. Septuagesima Sunday is helping me to be more thoughtful this year as Lent approaches. This  year, before Lent begins,  I will be sure to  check in with my spiritual director to ensure that my observance is realistic, humble, and will not be a hardship for the people I love the most. For those who don't have a spiritual director, a trusted priest or a regular confessor is a good guide.
The three Septuagesima Sundays are a gift of which we ought to take advantage.  Lent comes quickly after the Christmas season; the Sundays of Septuagesima give us the time we need to prepare.
During this season of Septuagesima, ponder on these words of Pope Benedict XIV who wrote the following in an encyclical dated May 30, 1741:
The observance of Lent is the very badge of the Christian warfare. By it we prove ourselves not to be enemies of the Cross of Christ. By it we avert the scourges of divine justice. By it we gain strength against the princes of darkness, for it shields us with heavenly help. Should mankind grow remiss in their observance of Lent, it would be a detriment to God's glory, a disgrace to the Catholic religion, and a danger to Christian souls. Neither can it be doubted that such negligence would become the source of misery to the world, of public calamity, and of private woe.
Photo credit: "Katalanischer Meister 001" by Anonymous (la Seu d'Urgell, Catalonia) – The Yorck Project: 10.000 Meisterwerke der Malerei. DVD-ROM, 2002. ISBN 3936122202. Distributed by DIRECTMEDIA Publishing GmbH.. Licensed under Public Domain via Wikimedia Commons – http://commons.wikimedia.org/wiki/File:Katalanischer_Meister_001.jpg#mediaviewer/File:Katalanischer_Meister_001.jpg.