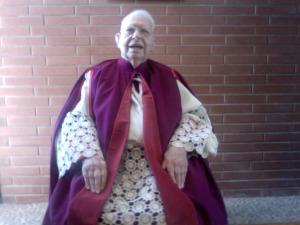 Msgr. Vincent Foy is a retired priest and canon lawyer of the Archdiocese of Toronto. From his online biography (Selected Writings of Rev. Msgr. Vincent Foy, msgrfoy.com) we read of his many years of service to the Church:
He was born in Toronto, Ontario on 14 August 1915, second of a family of eight children. He attended Holy Name Catholic Elementary School and De La Salle High School in Toronto. In 1933 he entered St. Augustine's Seminary and was ordained on 3 June 1939 by Archbishop McGuigan. He was sent for postgraduate studies to Laval University in Quebec City where he took a doctoral course in Canon Law. In 1942 he was appointed Vice-Chancellor of the Archdiocese of Toronto and Secretary of the Toronto Archdiocesan Matrimonial Tribunal. In 1947 he was named the Secretary of the new Toronto Regional Tribunal, which he served later as Defender of the Bond and Judge. In 1957 he was named Presiding Judge of the Regional and Archdiocesan Tribunals. In the same year he was named a Domestic Prelate by Pope Pius XII. In a part-time capacity for many years he was Director of Catechetics of the Archdiocese of Toronto. He is a founder and honorary member of the Canadian Canon Law Society.

He was named pastor of his natal parish of St. John's in Toronto in 1966 and was there until 1973. He then served as pastor of Holy Martyrs Church in Bradford and St. Patrick's Church in Phelpston. In 1977 and 1978 he lived in Rome in an advocacy capacity. He served as chaplain for twenty-five years of the Pro Aliis Club and was chaplain also of the Legion of Mary, has helped religious orders and convents and been active in other groups including the Fellowship of Catholic Scholars.

Msgr. Foy is the oldest priest in the Archdiocese of Toronto and the only surviving priest of the class of 1939 of St. Augustine's Seminary. For decades he has fearlessly articulated and defended the teachings of the Church—in a time of moral and doctrinal chaos in the Church in Canada. He is best known for his untiring defense of Catholic teachings on marriage and family life, Pope Paul VI's encyclical Humanae vitae. His efforts have earned him a Papal Commendation and the Pro-life Man of the Year Award.
Msgr. Foy has defended Magisterial teaching and objected to errors and misinterpretations of Church teaching. His impressive body of work has been published in various publications, including Catholic Insight. Out of love for Holy Mother Church and for souls, he has written informative articles about liturgical abuses, Humanae vitae, the Winnipeg Statement, and the state of Catholic education, among other topics.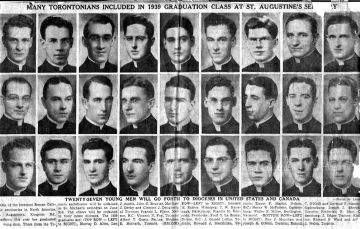 Communion in the hand
In 1970, Msgr. Foy wrote to several bishops and cardinals with his concerns and objections regarding receiving communion in the hand. The practise, he rightly argued, was "introduced by deceit in the USA and Toronto."
In his letter, he recounted that one Canadian bishop who was determined to make Communion in the hand the norm wrote an article claiming Pope Paul VI had given this practise his approval. When Msgr. Foy requested the source for that claim, the magazine that published the article admitted they had no source.
Further, he wrote: "It was a source of great concern to countless priests and laity throughout the country to learn that the Canadian bishops had requested and obtained permission for priests to give Communion into the hands of the faithful. To many priests, what was most disturbing was an order to give Communion into the hands of those faithful who wished it." He added that a statement from the Decree of the Holy See on Administration of Holy Communion, dated 24 June 1969, stated: "In view of the state of the Church as a whole today, this manner of distributing Holy Communion (i.e., on the tongue) must be observed, not only because it rests upon a tradition of many centuries but especially because it is a sign of reverence of the faithful toward the Eucharist. The practise in no way detracts from the personal dignity of those who approach this great sacrament, and it is a part of the preparation needed for the most fruitful reception of the Lord's body."
The Decree, he objected, was not made readily available to priests in English-speaking Canada and no open discussions or polls of the clergy or lay faithful were undertaken before introducing Communion in the hand.
He addressed popular arguments that attempted to defend reception in the hand. To those who posited that the early Christians received Our Lord in the hand, he pointed out that reception on the tongue was a progressive change and that "antiquarianism, or going back to the past for the sake of going back to the past, has often been condemned by the Church." In his response to the point that reception on the tongue or the hand is not important as long as Communion is received reverently, he countered that the priest also had to guard against "negligence or disrespect [of] the Body of Christ."
The letter voiced concerns regarding abuse of the Holy Eucharist. One of the troubling examples he cited was an incident in which a young boy had placed a consecrated Host between the pages of a textbook and attempted to leave the church.
His strongest objection was regarding doctrinal accommodation. "The danger lies … in an overly man-centred rather than God-centred emphasis in Eucharistic worship." He expressed particular concern regarding losing particles of the Holy Eucharist. One bishop told his priests that there was a probability "that Christ [was] not present substantially in minute particles." Msgr. Foy corrected this error by writing that even the early Church Fathers knew that the Real Presence of Jesus was in the smallest particle.
He was told that there was no need to send his letter because the issue was to be addressed at an already scheduled meeting. However, the bishop who had falsely claimed that Pope Paul VI had given his approval obtained the votes approving Communion in the hand from the other bishops by using the false source.
In a further attempt to stop the erroneous practise, he sent a letter to the American bishops prior to their meeting in November 1972. He reiterated his concerns and observations.
Msgr. Foy's words have proven to be prophetic. His initial conclusions regarding this practise "have been further validated in many ways."
Other liturgical abuses
Over his many years as a priest, Msgr. Foy has seen the disastrous effects of other forms of liturgical abuse that have crept into the Church. In his 1997 articles for Challenge and The Roman Catholic Faithful Newsletter, he listed some examples of these errors: holding hands during the Our Father, feminist liturgy, liturgical dance, changing, adding, or omitting words during the Canon of the Mass, and the reception of Holy Communion by nearly all because of the mistaken belief that Mass forgives mortal sins.
In his vigorous defense of the liturgy, he wrote: "The importance of the liturgy, the public worship of the Church, can hardly be exaggerated. The work of the liturgy is our sanctification and salvation. Through it we go from sin to grace, from earth to Heaven. The liturgy is so important that it is protected by liturgical law. The authority to uphold this law is divinely delegated and no one on his own authority may change, renew, or add anything in the liturgy." Furthermore, "all liturgical law is ordained not to unduly restrict freedom of worship, but to enhance it, to ensure both the truth and beauty of public prayer."
Liturgical abuse, he explained, happens because the abuser feels he must somehow change, add, or take away from the liturgy to make it better. It is "a form of Pelegian pride" in which the abuser "sets up his own priesthood in opposition to Christ's."
"Abuses are also a form of liturgical nihilism. Humility of worship is replaced by pride, service by disobedience. Scandal replaces edification and the custodian becomes destroyer. What should be a source of grace becomes an occasion of sin; what should be an act of divine love becomes a profound breach of charity."
Liturgical abuses have had devastating effects in the life of the Church. Msgr. Foy highlighted the four main effects:
"The unity of faith and worship is impaired." Abuses often instil doctrinal errors in addition to deviating from the rubrics. Also, when sacred images and statues are removed from our churches, devotion to our Blessed Mother and all the saints decreases.
"Abuses bring with them doctrinal uncertainty." Some abuses cause Christ to be ignored. Tabernacles that are hidden or difficult to find, not genuflecting as the rubrics indicate, and standing during consecration are noteworthy examples. He also listed the abuses of chatting idly or socializing in the church. "To ignore Christ on the altar or in the tabernacle is to treat Him as non-existent."
"Liturgical abuses cause scandal and bewilderment among the people of God." Lay people and priests are offended and shocked by liturgical errors. Msgr. Foy gave the example of a married couple who drove fifty miles each Sunday to attend Mass because at their home parish, the priest invited the congregation to recite the words of the Consecration prayer because "you are Church."
"Liturgical abuses bring 'a near inevitability of violent reaction.'" People will either suffer in silence, he explained, or they will react with "criticism, anger, resentment, or a deep feeling of betrayal. Some stop going to Mass. Some so criticize the Church that their children lose respect for the religion of their parents and are alienated from the Faith. Every liturgical aberration sets up its own chain of negative reactions by a kind of tragic Newtonian law."
He pointed out that "liturgical abuses are a form of liberal Catholicism, the great enemy of the Church today. It is a reincarnation of Modernism." Along with rejecting the Church's teachings on sexuality, contraception, abortion, and divorce, liberal Catholics reject divinely instituted authority when they abuse the liturgy. "When the sanctuary becomes a site of rebellion against the Church's authority, the action of Christ as High Priest is diminished or disappears. Empty churches are certain to follow."
As a good shepherd, Msgr. Foy offered advice to concerned Catholics. "When shepherds will not shepherd, the remedy, an inadequate one, must be found in one's personal reaction. Some bear with abuses as a cross and penance. Others legitimately go to another parish or to a church of another rite or a Tridentine Mass." The biggest tragedy occurs when people lose their faith and stop going to church. The responsibility, wrote Msgr. Foy, is not all theirs.
The contraceptive mentality
Msgr. Foy's largest body of work is in regard to the widespread confusion about artificial contraception in the Canadian Catholic Church. He wrote about dissent from Humanae vitae by leading Canadian dissident theologians such as Gregory Baum, David Roy, Andre Guindon, Walter Principe, and Bela Somfai as well as from the Western Canadian Conference of Priests and the Catholic Physicians Guild of Manitoba.
In an October 2010 article for Catholic Insight, he recounted the events that happened in Canada two years before Humanae vitae and immediately after it was published on 29 July 1968. These events contributed to the widespread use of artificial contraceptives by Canadian Catholics.
Dissent from Magisterial teachings was fuelled in part by a 1966 Globe and Mail interview in which theologian Gregory Baum claimed, "The traditional norm had become doubtful and therefore could not be imposed. … Unchecked, a year later, Gregory Baum was saying that even if the Pope came out against artificial contraception, his decision would be irrelevant" (Globe and Mail, 12 April 1967).
The dissenting Winnipeg Statement was published on 27 September 1968, shortly after the publication of Humanae vitae. Instead of uniting themselves with Pope Paul VI, those Canadian bishops who were in disagreement issued a statement that was "an affirmation and confirmation of all the dissent which preceded it." Paragraph 26—the killer paragraph, according to Msgr. Foy—stated in part that "whoever honestly chooses the course which seems right to him does so in good conscience."
In the same Catholic Insight article, Msgr. Foy's defense of Humanae vitae was clear. "The Church teaches that contraception is never licit. It rejects moral relativism and affirms that contraception is intrinsically evil; the prohibition is a moral absolute."
Throughout the 1980s, he challenged major statements that came from the Canadian Conference of Catholic Bishops and theologians and priests. These statements upheld the Winnipeg Statement, attacked Humanae vitae, and spread the acceptance of moral relativism.
One of the priests who spread errors regarding the use of artificial contraception was Fr. Michael Prieur, a professor of Moral and Sacramental Theology at St. Peter's Seminary in London, Ontario. In a December 1989 article titled "Tragedy at Winnipeg Part II: The Consequences" written for Challenge, Fr. Prieur was quoted as saying, erroneously, "It [the Winnipeg Statement] is the official teaching of the Magisterium of the Church."
Although doctrinally unsound, Fr. Prieur's manual, Married in the Lord, was given an Imprimatur and was recommended by the Ontario Bishops. Fr. Prieur and others who agreed with him claimed that Humanae vitae was an "ideal" but Catholics in good conscience could use artificial contraception if they felt justified.
Msgr. Foy wrote, "The Winnipeg error was the key link in a chain which is strangling our beloved Church in Canada." The links include disloyalty to the Holy See, the spread of the contraceptive mentality, the pervasiveness of moral relativism, and dissent.
"The Moral Problems of Contraception" was published in 2002 as six short articles in Celebrate Life. In the same year, the articles were compiled into booklet form by St. Joseph's Workers for Life and Family. In this series of articles, Msgr. Foy taught us clearly about the evil of the contraceptive mentality, the "parent of the Culture of Death." These are summarized below.
Contraception is anti-God. It is a "barrier against God's creative will" and violates the commandment "Thou shalt not kill." In denying a possible life, the contracepting person commits a mortal sin, thereby killing his or her own soul. Also guilty are "purveyors of pills … and devices that are anti-life and often abortifacient. Guilty also are bishops, pastors, confessors, theologians, and counsellors who lead others astray."
Contraception is anti-Church. The worst enemy faced by the Church today is the "deep internal wound of the contraceptive mentality." The Church lacks unity in teaching truth since "twelve national Conferences of Bishops so distorted the teaching of the encyclical as to virtually destroy it." Included among statements of dissent is the Winnipeg Statement, which has not been revoked. Since the relative number of Catholics giving an "exemplary example" is reduced, "Catholics become victims of a secularized press and other media, discriminated against by civil laws and unable to effectively respond."
Contraception is anti-society. The culture of life includes the "repudiation of contraception, the root cause of all other attacks on life. Contraception, which shows a willingness to sacrifice life to lust, is a fuse which ignites a whole chain of evils destructive of a just society, from abortion to euthanasia."
Contraception is anti-family. Marriage is the union between one man and one woman that is "the image and symbol of the covenant uniting God with His people" (Familiarias Consortio). Contraception breaks that union because it destroys self-giving love and makes marital infidelity increasingly possible. "In truth, it makes spouses enemies of each other, cooperators in each other's spiritual ruin." It is not a coincidence that the rate of marital breakdown has increased significantly since the introduction of oral contraceptives in 1960.
Contraception is anti-spousal. Spouses are called to help each other attain holiness. On the other hand, "contraception degrades married love" and "defaces it beyond recognition." Consenting to artificial contraception is a mortal sin; therefore, "consent to it means consent of one spouse to the eternal damnation of the other." Contracepting spouses prevent each other from receiving Holy Communion and other "supernatural merit." They become "murderers by intent" and deny each other the blessings of children and parenting.
Contraception is anti-self. We are commanded to love each other as ourselves. "The more we love God and others, to that degree do we truly love ourselves." Contraception "is a selfish act, creating a selfish person; a lustful act, creating a lustful person; an exploitative act, creating an exploitative person. … It is not surprising that many contracepting Catholics abandon the practise of their Faith or lose their Faith. Many abandon the Sacrament of Penance and add sacrilege to sin by receiving Holy Communion."
In a recent interview for Catholic Insight, Msgr. Foy pointed out that because of the contraceptive mentality, the Catholic Church in Canada is at a suicidal birthrate. He believes that the pervasiveness of the contraceptive mentality is the reason why there are so few vocations to the priesthood and religious life.
The Winnipeg Statement and Fully Alive
Paragraph 33 in the Winnipeg Statement included a pledge "to the pastoral priority of encouraging and promoting [sex education] programs whenever and wherever possible." The result of this pledge was the Fully Alive sex education program that is widely used today in Catholic schools.
In 1998, "From Winnipeg to Fully Alive" was published in Challenge. It was later reprinted as a booklet by St. Joseph's Workers for Life and Family. In the article, Msgr. Foy criticized the Fully Alive sex education program introduced into Ontario primary separate schools in 1986. Grades one and two began the pilot program in 1986. Over the next few years, subsequent grades were added until the grade eight program was put in place in 1993. The most recent revision of the program was implemented in 2010–2011.
Writing against the Fully Alive program, Msgr. Foy stated "explicit classroom education victimizes children by its inherent desacralization of sex. Fully Alive is afraid of the words sin and mortal sin. The Church is not. The Church teaches that all deliberate sexual pleasure outside of marriage is gravely sinful. Fully Alive does not know this." He added that children will become desensitized to "the sacred and private areas of sexuality" and that the program does not "promote vocations to the priesthood and religious life." As well, he pointed out that the program leaves children more "prone to sexual experimentation."
Parents, he asserted, are also victimized because they see their children's innocence "destroyed." Furthermore, "they are led to believe that Fully Alive has the blessing of the Church."
Bishops were victimized when they listened to "pedagogical experts" and a "Bishop's Committee and a Conference which has misunderstood its function of service."
Priests, too, are victims as they "recognize this program is an assault on the children in their pastoral care. They ought not to be placed in the position where they must choose between loyalty to their bishop and the Church, whether in the pulpit, the confessional, or the classroom."
Finally, teachers are victims because they are made to teach a course that is "essentially anti-Catholic." They have not been taught the Magisterial teaching of the Church and have been "victimized by training courses and seminars which endanger their own faith and values as well as those of the children in their care."
Msgr. Foy recommended that the Fully Alive program be replaced with "teaching and training in chastity and modesty in the context of a better religion course." Parents, he urged, should remove their children from the Fully Alive program and petition to have it withdrawn.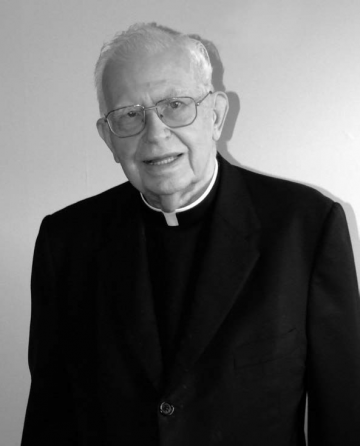 The state of Catholic education
As a former Director of Catechetics for the Archdiocese of Toronto, Msgr. Foy has written about the continuing deterioration of Catholic education. In a February 1995 article for Challenge, he traced the roots of Catholic education, citing its Magisterial roots and leading to the present day. Canon Law refers to the teaching vocation as noble. "It is a genuine spiritual paternity and a genuine collaboration in God's word and that of Christ the Redeemer and the Catholic hierarchy. Magisterial teaching, explained Msgr. Foy, specifies that the "teacher must be not only true to the teaching of the Faith but be living that Faith."
In the 1983 Code of Canon Law, bishops were to have the right to appoint and approve religious education teachers and to remove them, if needed. The bishop had the right to inspect and regulate the Catholic schools under his jurisdiction. Pastors were to supervise the books used in religious education, ensuring that the books and curricula taught nothing contrary to faith and morals. The Catechetical Office, "which is part of the diocesan curia, is the means that the bishop as head of the community and teacher of doctrine utilizes to direct and moderate all the catechetical activity of the diocese" (emphasis added by Msgr. Foy).
Since Vatican II, Msgr. Foy stated, "most Catholic schools have been set adrift from the three-tiered control and supervision demanded by the Church. … A considerable number of teachers do not practise their faith and this by their own admission. Dedicated teachers are victims of a system gone awry. The Ontario English Catholic Teachers' Association does not hesitate to invite dissident speakers to address its members and write in its magazine and defend teachers who reject essential doctrines."
He continued: "Most graduates of our Catholic school system are religiously illiterate. They do not know their Faith, cannot defend it, do not realize it is their most precious possession, and are not motivated to explore it more deeply or even to go to Mass or frequent the Sacraments."
Regarding Catholic education, Msgr. Foy's most urgent concern was that the catechism program in the Catholic schools, known in English first as Come to the Father and later known as Born of the Spirit, are greatly influenced by de Chardin's errors. "The catechists who composed this catechism were trained in a Catechetical School in Europe in which all the teachers were Jesuit followers of Teilhard de Chardin." He noted that the "catechism downplays Original Sin and the supernatural, including the existence of hell and mortal sin. As a result, many thousands of Catholic children have become religious illiterates."
Msgr. Foy believes that saving our Catholic schools from "internal rot" must come from the Church and be led by the bishops. The bishop must be in charge of curricula, texts, and teachers through the diocesan catechetical office. Schools ought to be parochial with pastors providing spiritual direction and sometimes teaching. "In the end, reform will be precisely as fruitful as our schools are faithful to the Church."
Advice for Catholic families
"Give children a proper example," Msgr. Foy advised. "That comes first." Parents must teach their children the Catholic catechism since it is a good summary of our faith. Concentrate on the essentials: take the Creed and teach it part by part. Our children have to love the Faith enough to die for it; therefore, they ought to be told the lives of the saints who died for their Faith. They have to know and love the Holy Mass and they have to love prayer.
The grace of redemptive suffering
In a recent Catholic Insight interview, Msgr. Foy shared his thoughts on the meaning of suffering that is part of life. Suffering, he said, is "a goal and a grace. All the saints suffered a great deal. We are redeemed by suffering. We can obtain a great deal of good by offering up our sufferings and through them we can help the souls in purgatory."
When asked how to address people who did not believe in the redemptive value of suffering, he counselled that, because of free will, we cannot force people to believe in the grace of suffering. "All we can do is pray for them."
Words of hope and encouragement
Msgr. Foy has lived a great many years and has embraced the gift of his life in Christ. He has much wisdom and encouragement to offer us. Our hope, he reflects, "is in grace, prayer, and example. There is no reason to despair. No one can hurt us but ourselves. All that we can do is tend toward holiness. We are called to holiness. That must be the principal goal of our lives."
On 3 June 2014, Msgr. Foy celebrates his seventy-fifth anniversary of ordination to the holy priesthood. His service to the people of the Archdiocese of Toronto and to Holy Mother Church has been exemplary and he continues to be a wonderful role model for other priests.
The body of writing which he has graciously allowed Catholic Insight to reference continues to encourage and teach us to properly understand the major concerns facing the Catholic Church in Canada and in the world. Msgr. Foy's blog, Selected Writings of Rev. Msgr. Vincent Foy, P.H., J.C.D. (msgrfoy.com) contains a wealth of his written work, including the writings used in this article.
Sources:
Foy, V. 2014. "An Attempt to Prevent Communion in the Hand." 2 July 1970 with Foreword written January 2014.
Foy, V. "From Winnipeg to Fully Alive." Challenge. 1998.
Foy, V. "Recovering Humanae vitae in Canada." Catholic Insight. 2010.
Foy, V. "Teilhard de Chardin: Arch-Heretic." Catholic Insight. June 2013.
Foy, V. "The Catholic Teacher, Teaching and Canon Law." Challenge. 1995.
Foy, V. "The Evil of Liturgical Abuse." Challenge. 1997.
Foy, V. "The Moral Problems of Contraception." Celebrate Life. 2002.
Foy, V. "Tragedy at Winnipeg Part II: The Consequences." Challenge.