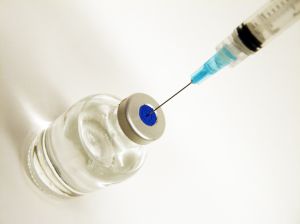 The move to legalize euthanasia and assisted suicide was launched by the leadership of the College des medecins du Quebec (Quebec College of Physicians) in 2009 without any prior consultation or poll from the members of the College regarding their opinion on euthanasia or physician-assisted suicide. The proposal was picked up by the Quebec National Assembly and in 2010 a commission was set up. Bill 52 was tabled by Quebec Minister Veronique Hivon in June 2013. On 29 October 2013, the Bill passed second reading in the Quebec Legislative Assembly.
In response, Federal Justice Minister Peter McKay clarified the Federal government's position regarding euthanasia and assisted suicide: "Assisted suicide is an emotional and divisive issue for many Canadians. It is our government's position that the Criminal Code provisions prohibiting assisted suicide and euthanasia are in place to protect all persons, including those who are most vulnerable in our society. The Supreme Court of Canada acknowledged the state interest in protecting human life and upheld the constitutionality of the existing legislation twenty years ago in the [Sue] Rodriguez decision. Furthermore, in April 2010, a large majority of parliamentarians voted not to change these laws, which is an expression of democratic will on this topic."
Quebec's Bill 52 regards euthanasia as part of end-of-life medical care. By using this approach the Bill becomes a provincial healthcare matter and does not fall under current Federal government laws against euthanasia and assisted suicide.
The euthanasia debate has a twenty-year history in Canada. In 1992, Sue Rodriguez opened the debate with the question: "Whose body is this? Who owns my life?" Rodriguez was diagnosed with ALS (Amylotrophic Lateral Sclerosis) in 1991 and began her fight for the right to die, taking it to the Supreme Court of Canada where she was defeated. Ms. Rodriguez took her own life in 1994.
In 2012, Kelowna, BC resident Gloria Taylor—who also lived with ALS—challenged the current legislation. Backed by the BC Civil Liberties Association, Taylor became the first person to win an exemption from the law. British Columbia's Supreme Court ruled that the federal ban on euthanasia went against Section 15 of Canada's Charter of Rights and Freedoms. Taylor contracted an infection and died in hospital on 4 October 2012 before she could exercise her exemption.
In recent years, the push to legalize euthanasia and physician-assisted suicide in Canada gained a prominent spokesperson. Dr. Donald Low, the microbiologist who steered Toronto through the SARS crisis in 2003, made a video asking the Federal government to change the law. The video was recorded eight days before his death from a brain tumour and was released posthumously.
The opponents of Bill 52 have been very vocal. The Evangelical Fellowship of Canada sent an open letter to members of Quebec's National Assembly asking them to vote against Bill 52. The Assembly of Catholic Bishops of Quebec stated that Bill 52 "goes against the most basic human values and contradicts the very purpose of medicine. Bringing about a patient's death is not a medical act." A letter to Justice Minister Peter McKay signed by the leaders of the Council of Canadians with Disabilities, the Disabled Women's Network of Canada, the Canadian Association for Community Living, and People First of Canada also opposes the proposed legislation.
Quebec physicians have not been silent regarding the controversy. The Physicians' Alliance Against Euthanasia has a membership of 617 Quebec doctors and other concerned citizens. Euthanasia, they state, is "not a form of care but rather the definitive end of all care." Their website outlines key facts about the legislation: "the criteria proposed by the Committee for a patient to legally request euthanasia are broad and imprecise. They can be interpreted as applying to patients with chronic conditions. … This group includes many people who are elderly, institutionalized, or without adequate social support, whose consent to euthanasia would be of questionable freedom and validity, and who would be left unprotected by the law." Other concerns emphasized by the group include "abundant evidence in the literature of progressive broadening of the criteria for legal euthanasia, violation of safeguards, incomplete reporting and a high level of euthanasia without consent."
Among the founders of Physicians' Alliance Against Euthanasia is Dr. Balfour Mount, known as the father of palliative medicine in Canada. Retired since 2006, he was a surgical oncologist and is an emeritus professor of palliative care. He has survived esophageal cancer and a heart attack.
In 2013, Dr. Mount said that euthanasia is "a well-intentioned but colossal and dangerous mistake." He explained that the euthanasia discussion is about the rights of the collective of society versus the rights of the individual. "There is a global society concern," he stated, "that takes precedence over individual rights." He added that the reason that federations of the handicapped are among the first to object to euthanasia legislation is because as a group they feel they would be at risk if euthanasia is legalized.
Another founding member of Physicians' Alliance Against Euthanasia is Dr. Catherine Ferrier. As a family physician who specializes in geriatric care, Dr. Ferrier wants Canadians to understand that "killing is not care." In an interview with Catholic Insight, she said that euthanasia would make the most vulnerable in society subject to "involuntary manipulation." Dr. Ferrier cautioned that under the proposed legislation, every healthcare institution and homecare agency will have to develop a policy for euthanasia and physician-assisted suicide and none of the institutions or agencies will have the choice to opt out. Doctors will "become legally bound to kill their patients on demand rather than to alleviate their suffering to the best of their abilities." A physician who refuses to be complicit in euthanasia or physician assisted suicide will have to refer the patient to a doctor general who will find another doctor.
"The policy makers do not understand real life," observes Dr. Ferrier. She adds that 90% of palliative care doctors are against Bill 52. If the legislation passes, there will be no incentive to improve palliative care in Quebec and there will be a general mistrust of physicians. When asked how her patients and their families view her affiliation with Physicians' Alliance Against Euthanasia, Dr. Ferrier explained that none of her patients or their families have objected to her position. Some of them have commended her for speaking out.
With the other members of Physicians' Alliance Against Euthanasia, Dr. Ferrier believes that a meaningful quality of life has to include more than just people who are actively engaged in work. "We need to re-think a meaningful life in terms of the valuable contributions of those who are disabled, elderly, ill, and palliative." She adds that "the measure of a society is determined by how we treat the most vulnerable."
At this point of writing, Bill 52 is awaiting final adoption in the Quebec National Assembly. Although Ms. Hivon has assured Quebecers that policies will ensure the protection of the vulnerable who are against euthanasia, those who oppose the legislation believe otherwise. If the bill is passed, Dr. Ferrier asserts that Physicians' Alliance Against Euthanasia will file a legal challenge. Other groups have also vowed to challenge euthanasia legislation.
Update:
As of 19 February 2014, Bill 52 has not been adopted. According to an article in the National Post, the Parti Quebecois is calling on all elected members of Parliament to ensure quick adoption of the bill before an election call that is expected in the next few weeks.
All Canadians who respect life must act now. Even if Bill 52 is adopted, we must continue to defend the most vulnerable among us. Please contact Prime Minister Stephen Harper, Federal Justice Minister Peter McKay and your local MP to voice your opposition. Urge your parish priests and bishops to speak out against legalized murder. Please don't be silent.
PM Stephen Harper
Office of the Prime Minister
80 Wellington St
Ottawa, ON K1A 0A2
Hon. Peter MacKay
House of Commons
Ottawa, ON K1A 0A6
Photo credit: everystockphoto.