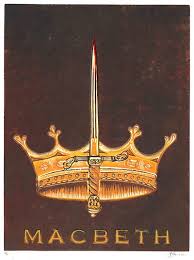 Published: Wednesday, February 8, 2017, 7:44 pm | Author:
Macbeth at OLSW
This weekend is OLSW's annual theatrical production, this year a new take on Shakespeare's immortal 1606 play Macbeth.  Be sure not to miss this event, which is always a crowd-pleaser!
Performances will take place in St. Hedwig Catholic Church Hall at 35 Karol Wojtyla Square in Barry's Bay on Friday and Saturday, 10 and 11 February, at 7:00 pm; and Sunday, 12 February, at 2:00 pm. Advance tickets are available from Lorraine's Pharmasave or from the OLSW reception desk at 149 Dunn Street in Barry's Bay (613-756-3082). The cost for adults is $10 in advance ($12 at the door); for students and seniors $7; and for families $40.